Introducing you to Conscious Healing and Consulting®

Heart-centered therapy for the mind, body and soul.
A research product of Danielle Nicole Burns, Licensed Clinical Social Worker, Incorporated
"Everything changes. All roads lead to an end. Yet here on the sea of the setting sun, you can experience the bliss of movement and never say goodbye. With the wind at your side, swaying to the currents of life, you can listen to velvety skies whispering, inviting you to pause and reflect along this lover's isle. Conscious Healing and Consulting facilitates new levels of empowerment, growth, and awareness using techniques rooted in wisdom traditions of the heart and other ways of knowing. While we can't change difficult situations in your past, we will work together to better understand your present circumstances for a more meaningful life. Why not slow down and set yourself free. Let the wonders of your heart, soul, and imagination set sail, for a change." — Love, Psyche and Soul on VoiceAmerica.com.
Conscious Healing and Consulting® explores the concepts of storytelling and reflection, with the unique demands-and rewards that come from working in partnership with other individuals. A distinct component of this reflective process is inter-personal and intra-personal dialogue, and the construction of self-knowledge and shared meanings through relationships. Participants are introduced to the participatory action research process and begin to explore potential ideas for research topics while learning about a variety of research methodologies. Participants are also encouraged to infer personal theories from their reflections in order to be the authors of that experience.
Introducing you to Danielle Burns, Depth Psychologist®
A research product of Danielle Nicole Burns, Licensed Clinical Social Worker, Incorporated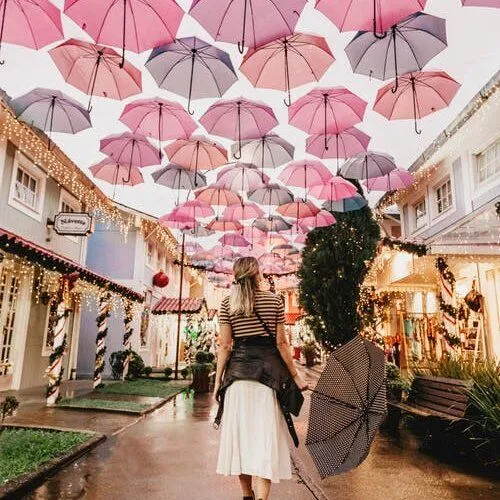 "Many life experiences are fascinating and awe-inspiring, connecting us to something larger to ourselves or to experiences of joy and wonder. Here, the miraculous is felt within the inner workings of self-awareness, having the potential to shift a prefatory way of being into a deep instinctual relationship with the natural and imaginary world. The unique intrinsic meaning to which each person characterizes these significant moments accounts for the possibility of there being "something more" and is distinctly based on individual experience. Host, Danielle Burns, explores the gifts of inner wisdom that validate and orient one's perception of psychological, spiritual, and creative phenomena. To explore this realm of understanding is to delve into Carl Jung's theory of archetypes, the essential lens through which each person instinctively and intuitively confronts unconscious self-aspects through pivotal and life changing experiences, and connections with numinous material." — Love, Psyche and Soul on VoiceAmerica.com.
Danielle Burns, Depth Psychologist® is a professional research consultant who specializes in the application of heuristic inquiries, the creation of participatory action research, and the development of teaching programs in the humanities, arts, behavioral, and social sciences for healthcare purposes. She brings symbolic understanding through teaching, music, art, and film for Jungian, archetypal, psychoanalytic, and phenomenological self-improvement purposes. Her clinical inquiries explore functional behaviors and evolutionary processes, and how such behaviors affect consciousness development in human beings through attachment relationships.
Introducing you to Differing Holy Moments®
A research product of Danielle Nicole Burns, Licensed Clinical Social Worker, Incorporated
"We feel distraught. We are afraid of entering the unknown. We feel skeptical about change. We hide what we feel ashamed of. We experience loss. We lose ambition. We no longer recognize ourselves. We confront deep wounds of despair. We are overtaken by grief and shock as parts of ourselves disappear. We feel a raw energy inside of our bodies. It is a discomfort that feels unlike any other pain. It is connected to emotional turmoil. It impacts us physically. We begin to examine our lives. The energy reveals sources of insight through our dreams and struggles. We ask ourselves important questions about what parts of our lives we need to put to rest. Former identities lead to feelings of discomfort. We separate from the things we have known. We realize that our given identities are relationship puzzlements needing resolution. We let life intervene in the confusion as our souls rush forward to navigate the journey ahead. We begin the long, perilous journey of letting go and being guided. Our lives reverberate with wonder and light from within." —
Differing Holy Moments: An Inquiry of the Archetypal Numinous in Prenatal Attachment
(Copyright©, 2020, All Rights Reserved)
Differing Holy Moments® is a studio brand where participants learn about their connection with archetypal numinous experiences (ANE) and other personal encounters through a collection or exhibition of items on display. An ANE is twofold: 1.) it is an event where an archetypal image spontaneously appears in the participant's psyche and produces intense sensations, feelings, and behaviors, and 2.) it is a meaningful quality of worthwhile feeling or purpose when an archetype consciously assimilates in the participant's personality for psychological renewal, integration, and healing.
The studio's method of inquiry aims to explore how ANEs relate to prenatal attachment self-meanings for curious minds and diverse participants. Featuring interactive art exhibits, pop-up talks, speeches, and healing arts performances, the studio presents the dynamics of trauma, injury, and healing situated in the array of attachment-oriented images, narratives, and archetypal motifs.
Participants create objects to better understand their circumstances, vocations, and communities through the lenses of Jungian theory, psychological projection, and universal life meanings. They research the biological, cultural, and social wonders of lived experience and how individuals perceive them. They bring consciousness to important issues through the power of healing, storytelling, and portraiture to transform and renew insights. Also, they bring awareness to unconscious feelings that inform the development of the whole self while encouraging visitors to learn and grow through curated content to achieve better clinical outcomes.
Introducing you to Love Psyche and Soul®
A research product of Danielle Nicole Burns, Licensed Clinical Social Worker, Incorporated
"Staring red-eyed at the mirror in front of me, having spent another day and half of the night with my computer, I ask myself fundamental questions: Why radio? Why documentary? Answer: No other medium can provide me with more freedom of creation and investigation. It meets my urgent interest in reality and the desire for a 'musical' expression. The material is sound. And sound always surrounds us. And: I'm not so much interested in the description of stable situations, but in processes. Our medium is not space, but time; our stories are not glued to the ground, but have motion, life...That's why!" — Helmut Kopetzky, German Author of Self-Portrait
Love, Psyche and Soul®© is a radio broadcast featuring self-portrait narratives through an archetypal lens. The project aims to develop a broad understanding of Jungian analysis using multimedia art, music, spoken word, and film. Interviews, commentary, and sound pictures are presented using depth psychology approaches, and may include original music compositions, creative sound design, and traditional journalistic radio reporting to cover issues in greater depth.
Mindful attention is given to experiences that inform the development of the whole self while also cultivating a caring presence and fullness of life that is grounded in love, compassion, and inner transformation. By exploring this vital intersection between the arts and sciences in such multisensory works as, writing, narration, choreography, theatre, music, and poetry, participants bring consciousness to important issues through the power of healing, storytelling, and participatory research to enhance the lives of listeners.